Yeah, this community kinda died.
Sorry?
HERE'S A TUTORIAL TO MAKE UP FOR IT
This is meant for Photoshop programs probably after the original Photoshop CS, as Image Ready is intergrated into photoshop at this point.
Anyway, open photoshop.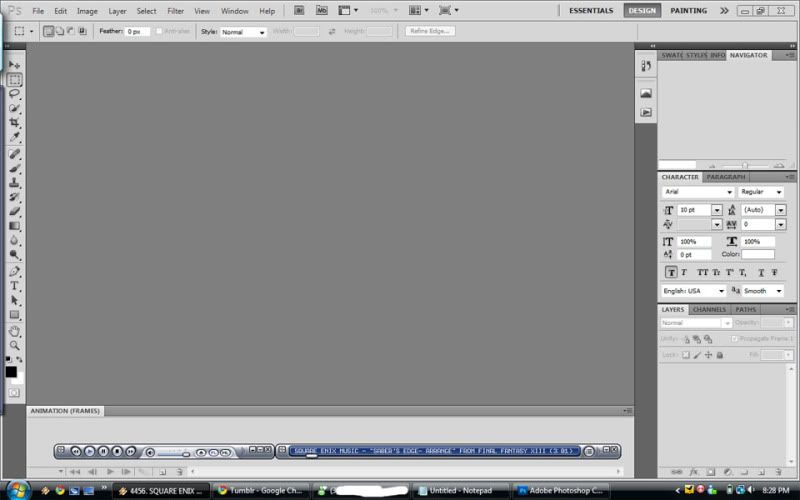 I have mine set on Design, but having it on the other options is fine. Go to Window > Animation to load the bottom bar, this is where your frames will appear. Once you've got that up, time to import are video. Go to File > Import > Video Frams to Layers
Go to to the Downloads folder or wherever your video is at. As it says below, it accepts .MOV, .AVI, .MPG and .MPEG files.
But it looks like there's nothing there! I've mentioned a few times that my files are in fact .MP4 files, but how do I get them to appear? Simple, by knowing the right thing to type in. In the empty 'File name:' space, type *.*

...and hit enter.
MAGIC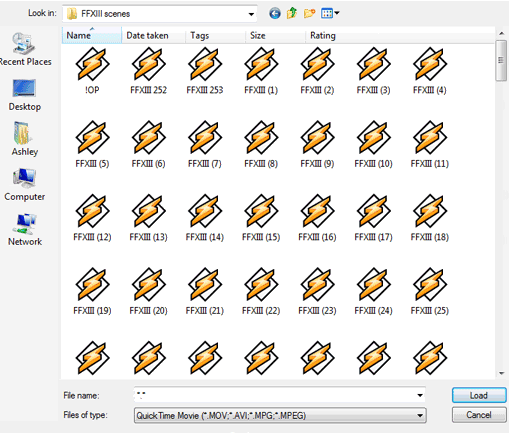 Yes, there is 254 files *sob*
Select your video and load it and this pop up should appear
- From Beginning to End - means it will make every frame a layer. The problem? It's limit is 500. No where near how many frames my videos and a majority of videos are. It's best to avoid this feature unless you have something extremely short.
- Selected Range Only - this it the feature I use. I click it and then begin playing the movie. Once I find the action/movement that I want, I'll pause, go back, hold on Shift and capture the necessary frames.
- Limit to Every ______ Frames - I've yet to use this feature, but I believe its pretty much saying what its meant to do.
Once you have the necessary part that you want, just hit Ok and let photoshop do its job. Regardless of how big it is, give photoshop a minute to grab all the frames you want. When its done, it'll load and viola.
Current Mood:
annoyed